WOW! It has been awhile for a book review Wednesday.
I guess I have been super busy.
The book I am reviewing today was offered on Barnes and Noble's website a few weeks ago as their free book Friday promotion. I usually completely forget about this promotion but for some reason that day I remembered.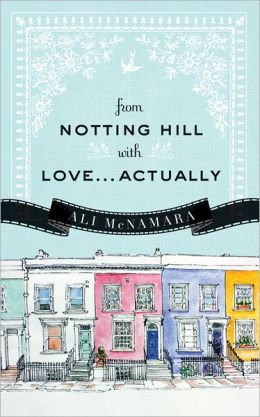 I really enjoyed this book. It was good for what it was intended, entertainment. I found all of the characters charming and well written. The book was also well written. I could actually picture myself in it and I think this is one of the things that makes a book good.
*SPOILERS*
The premise of this book is that the main character is obsessed with romantic comedy films. She truly believes that you can live the fairy tale life played out in rom com films. Unfortunately, her current life is not living up to her expectations. She decides to take an adventure and see where life takes her. There is a romance for her and it's hard to figure out what decisions she is going to make.
I give this book a solid 4 stars. I thoroughly enjoyed it. I liked the characters, the settings, and even the mentioning of the films that she likes. It is a good book for a good laugh at a fictional story.